NSW - Annual General Meeting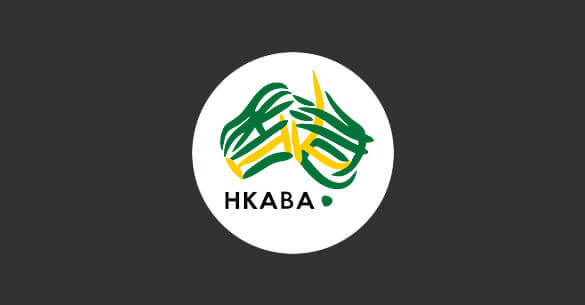 Details
---
Date: December 16, 2021
Time: 10:00 am - 11:00 am
Dress Code:
Catering:
RSVP
---
Notice of Annual General Meeting
Notice is hereby given that the Annual General Meeting of the Hong Kong Australia Business Association Incorporated, New South Wales Chapter, will be held:
Date:                     Thursday, 16 December 2021
Time:                    10:00 – 11:00 a.m.
Location:             via Zoom              
Only financial HKABA NSW members may register and attend the AGM by observing and listening to the proceedings of the meeting by electronic means.                                     
Nominations for committee members for the NSW Chapter are called for. Clause 10(2) of the Constitution specifies the number of committee members shall be 10 or such number as the AGM determines.
As there is much to be done by committee members, only those members who are prepared to commit their time and resources to serving the HKABA should submit their nomination to serve on the committee. Only one nomination may be received from each SME or corporate member.
Those members who have not served as our committee members are strongly encouraged to submit their nominations.  The completed nomination form signed by a proposer, a seconder and the nominee, together with a brief profile of the nominee, must reach the secretariat office by the nominated date before the meeting.
To attend the AGM, you will need to register by Monday, 13 December 2021, 10:00 a.m.
Register in advance for this meeting:
https://us02web.zoom.us/meeting/register/tZEkcuqhqjsjE9aLStvqCEMAgiDWRghQosGP
After registering, you will receive a confirmation email containing information about joining the meeting.
If you cannot attend, you may appoint a proxy who is a current financial member of HKABA. The Appointment of Proxy  must be submitted by 10:00 a.m., 13 December 2021. The Proxy must go online and register for the AGM.
By order of the committee
Blayney Morgan
President, HKABA NSW
Hong Kong Australia Business Association (NSW) Incorporated
AGENDA
Apologies
Receipt and acknowledgement of committee nomination forms and proxies
Confirmation of the Minutes of the Annual General Meeting held on 14 December 2020
President's Report
Financial Statements for the year ended 30 June 2021
Election of committee members for 2021-2022
Election of office-bearers for 2021-2022
Special business
8.1 To consider and, if thought fit, pass the following resolutions as special resolutions:
8.1.1   That the Committee of the Association must apply to Fair Trading for voluntary                                                            cancellation of the Association; and
8.1.2  That after the application for voluntary cancellation is approved by Fair Trading, the                                                   Association must transfer all remaining assets to  Hong Kong Australia Business                                                          Association Limited.
9. Any Other business
Attached:
Minutes of HKABA NSW AGM, 14 December 2020
HKABA NSW Financial Report end June 2021
Nomination of Committee Members